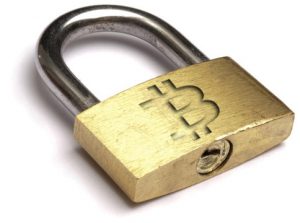 Bitcoin is a form of worldwide electronic currency not tied to a specific country. This makes it a popular form of international trade, especially in countries where the local currency has little value. In November 2013, Bitcoins hit an all-time high of $1,124.76 US dollars. While the exchange rate has fallen in the last few months, they are still valuable enough to make Bitcoin users a target for fraud. Let's examine some ways Bitcoin users can protect their wallets.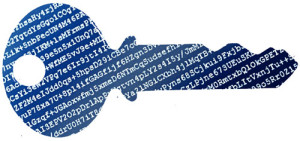 Use Strong Encryption
Bitcoin wallets use a public key for receiving money, and a private key for sending money. The keys are stored in a wallet file on your computer. The name of the file varies depending on the app you use, but for the original client it is wallet.dat. If the file isn't encrypted, and your computer is compromised, it's easy for a hacker read the private key and transfer the Bitcoins out of your wallet. The Bitcoin client allows you to encrypt the file with 256-bit encryption. You may also encrypt the file manually with whatever type of encryption you require.
Practice Strong Security Measures
Most major Bitcoin heists target exchanges and merchants that accept Bitcoins, but malware targeting end-users is becoming more popular. According to digital security firm Kaspersky Labs, malware attacks targeting virtual currency increased by 250% in 2013 and accounted for 8.3 million incidents.
Bitcoin malware comes in two forms: malware designed to copy the wallet file and send it to the attacker, and malware designed to use the device to "mine" Bitcoin keys by cracking them with brute force. The main concern for Bitcoin users is the former. The most recent large-scale theft used botnet malware dubbed 'pony' and compromised 85 wallets containing approximately $220,000 USD worth of virtual currency.
Malware designed to crack keys is not a direct threat to end-users, but it can sap processing power from the host device and leave it open to attacks from other malware. This type of software is not limited to computers. It has appeared on everything from DVRs to routers to smartphones.
Keep your computer antivirus up-to-date, and always change the default password on any device connected to the Internet. Choose passwords that contain at least 12 characters and a mix of numbers, letters and symbols.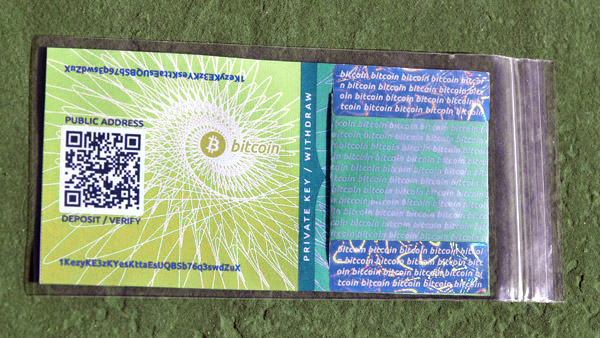 Use Paper Wallets
A paper wallet is a physical document that holds the Bitcoin value. They are essentially a separate Bitcoin account, and the keys are not stored anywhere in a digital format. You print the paper wallet and the keys on your printer, then transfer Bitcoins into the wallet account. The advantage of a paper wallet is the funds are secure provided you use good security practices. The disadvantage is if you lose the paper wallet or it is destroyed and do not have the keys, you lose all the funds and there is no way to recover them.
Remember that malware can capture screenshots and log your keystrokes, and printer spools and smart printers can hold information. Bitcoin recommends only printing a paper wallet on a computer or printer that is not connected to the Internet. Make sure to clear the printer queue and printer memory after you print your paper wallet.
Since virtual currency is not backed by any government, users have few options for recovering their money if their wallet is compromised. So it's important for any virtual currency user to protect their investment.
References:
The Hacker News – Pony Botnet steals $220,000 from multiple Digital Wallets
McAfee Labs – Variant of Pony Botnet Pickpockets Bitcoin Users
Kaspersky Lab Report – Financial cyber threats in 2013

Latest posts by Scott Schober
(see all)