Description
Solve the security puzzle for your small business and home
"Rather than presenting endless hypotheticals and data dumps, Scott delivers need-to-know best cybersecurity practices for any small business." – Shelly Palmer, Technology Expert, CEO of The Palmer Group.
Blue collars, white collars, luminaries and luddites, cybersecurity is everybody's business. We are all interconnected through our digital lives so we share our lives with both loved ones and those that might seek to harm us by stealing and exploiting our data. Since publication of his first book, Hacked Again, Scott Schoberhas dedicated himself to educating anyone who would listen by telling his own story of being hacked in the hope that others can learn from his own mistakes. Now joined by his brother Craig, the two have set their sights on the biggest target of all, small businesses.
"Cybersecurity is Everybody's Business cuts through the prognostication, scare tactics and news cycle hype to deliver the most imperative guidance for securing small businesses and everyone else they do business with,"– Frank Abagnale, Security Consultant and inspiration for the film Catch Me If You Can
There are 30 million small businesses currently operating in the United States. Some of them are single owner/operated while others collectively employ hundreds of millions. This book is for all of them and anyone who makes it their business to stay safe from phishing attacks, malware spying, ransomware, identity theft, major breaches and hackers who would compromise their security. We are all in this together which is why cybersecurity is everybody's business.
"Schober delivers a timely lesson in both cybersecurity principles and practice by focusing on the largest and most vulnerable target, small business."– Roger Grimes, Data-Driven Defense Evangelist & Security Expert at KnowB4, Inc.
Scott and Craig Schober examine a multitude of cybersecurity issues affecting all of us, including:
Cyber Insurance
Internet of Things
State Sponsored Hacking and Spying
Card Skimmers & Identity Theft
Social Engineering
Ransomware
Phishing Attacks
Vital Password Creation
Robocalls
Cryptocurrency
Virtual Private Networks
"This book is packed with great information on myriad 21st-century Internet security, data privacy and cybersafety topics. I highly recommend it for everyone who's trying to protect themselves in cyberspace — all of us." – Dan Lohrmann, Government Security Magazine
Scott and Craig Schober delve into the details of the latest cyber breaches that made headlines and continue to affect your small business and all consumers such as:
Ashley Madison Hack
Yahoo Hack
Marriott Hotel Hack
Anthem Hack
Equifax Hack
Uber Hack
"A must read for all and great reference for security professionals"– Craig Knox, CISO, UK FTSE 100 company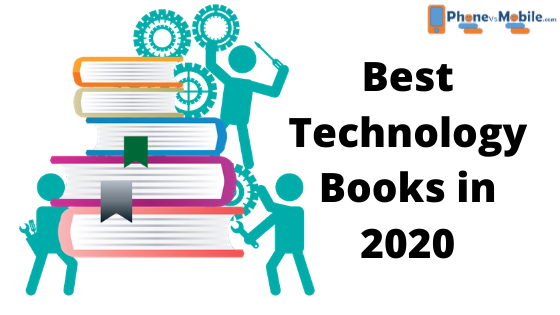 Cybersecurity is Everybody's Business is one of the BEST TECHNOLOGY BOOKS IN 2020
Throughout this book, Scott and Craig not only contextualize the impact of these cyberattacks on your small business and daily lives, but also provide expert insight and a plan of attack for fending off future security breaches. Through tips and advice gained since his last book, Scott offers hope in the ever-changing world of cybersecurity.
"A thorough and astute manual on cybersecurity written with great clarity and authority"– Kirkus Reviews
"For any small business owner with a basic understanding of what cyber-crime is, this book should be next to your bed and on your reading table."– Goodreads
"Cybersecurity Is Everybody's Business is an absolute "must" for every business owner or head of the household in today's digital age. Highly recommended!"– Midwest Book Review
About the Authors:
Scott N. Schober is the President and CEO of Berkeley Varitronics Systems (BVS), a forty-six-year-old New Jersey-based privately held company and leading provider of advanced, world-class wireless test and security solutions. Schober also invented BVS's cell phone detection tools, used to enforce a "no cell phone policy" in prisons and secure government facilities. Scott is a highly sought-after subject expert on the topic of cybersecurity.
Craig W. Schober is a writer, videographer, and the communications manager of Berkeley Varitronics Systems (BVS). In addition to his contributions to and edits of Hacked Again, Craig works closely with Scott as both a technical writer and video editor and has also worked in the film and video industry for the past twenty-five years, including as the writer, director, editor, and producer of his own award-winning feature films available on iTunes. He also happens to be Scott's younger brother.
Scott's TV appearances include:  ABC News, Bill O'Reilly, Bloomberg TV, Al Jazeera America, CBS This Morning News, CCTV America, CNBC, CNN, Fox Business, Fox News, Good Morning America, Inside Edition, MSNBC, and many more. His precautionary advice is heard on dozens of radio stations such as NPR, XM Sirius Radio, Bloomberg Radio, and The Peggy Smedley Show. Scott has been interviewed in the Wall Street Journal, Forbes, Fortune, Success, Newsweek, USA Today, and The New York Times.
A nationally recognized expert, Scott regularly attends conferences including RSA 2018, FutureCon 2019, SecureWorld and Cyber Investing Summit as a keynote speaker and panel expert. His expertise extends to topics including the future of wireless technology, protection from insider threats, susceptibility to cyber breaches, the impact of drones, and distracted driving technology.