Scott Schober is cybersecurity speaker, presenter, author and expert with a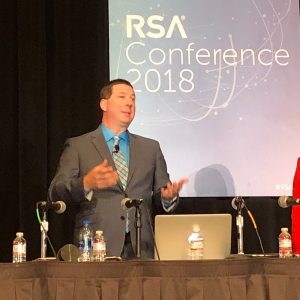 background in wireless security product development. Since his audiences (and customers) depend upon ubiquitous technologies such as Wi-Fi, Bluetooth and 4G LTE communications, Scott expertly parses this technology into easily digestible bites and also appears regularly on hundreds of network TV news stations, radio, podcasts and events offering insight on a variety of topics.
"Dear Scott,
I want to express appreciation for your inspiring presentation. Your research, your depth of
understanding, and your ability to present in such an interesting way produced one of the most memorable keynote's. I believe we can benefit immediately from the methods you suggested for securing our data, homes and businesses. Thank you so much for sharing your time and experiences with us. You are always welcome at our conference." – Owen Forrest, Bucks County Community College Director, IT Academy
Scott has run a private cybersecurity firm for the past 20 years but has worked in technology all of his life. After his company was hacked, Scott realized that even experts aren't safe from cyberattacks so he wrote Hacked Again for small business owners and consumers to learn from his own security mistakes.
"Scott Schober brings a rare combination of deep cybersecurity industry insights, top-notch presentation skills, and first-hand experience. The audience feedback to Scott's presentations for Cybersecurity Ventures has been a 10 out of 10. We will continue to use Scott as a public face for our brand over the long term." – Steve Morgan, founder and CEO, Cybersecurity Ventures
Small Business Protections – best practices for employees including passwords, susceptibility analysis, BYOD, social engineering, etc.
Ransomware – latest threats and breaches discussed and analyzed
Consumer Protections – credit card skimmers, avoiding ID theft, security vs. privacy, etc.
Wireless Threats –  mitigating threats to IoT, 5G, LTE, Wi-Fi, Bluetooth, etc.
Drone Security – detecting and hacking UAVs and more
Distracted Driving –  technological problems requiring technological solutions
"Scott, as an attention-grabbing speaker, we need more people to work as tirelessly as you in raising awareness about all the nefarious hackers and hacks. Keep doing what you do, you are making a difference.
PS — Thanks for telling your personal hacking story in your book."  – Peggy Smedley, Editorial Director, Specialty Publishing Co.
Showing all 8 results