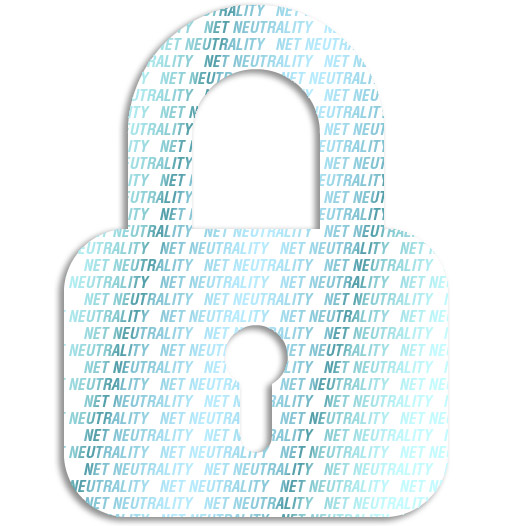 On February 26th the Federal Communications Commission voted in favor of stronger net neutrality rules. The vote reclassifies both wired and wireless broadband internet service providers (ISPs) as utilities under Title II of the Communications Act of 1934. Most of the media attention has focused on the ruling barring ISPs from blocking or prioritizing internet traffic and forcing companies running services that require a lot of bandwidth to pay extra for faster speeds. While these provisions are important, the act also includes regulations that could increase consumer privacy and help unsatisfied customers file complaints against broadband service providers.
Wireless Consumer Privacy Under Current Regulations
Wireless service providers were already classified under Title II, but only for voice service. Cellular companies have long used their man-in-the-middle status to track users' mobile browsing habits and the apps they use. Because the carrier has personal information about account holders, the device's location data and can identify each device at the network level, they can assemble detailed demographics lists to sell to mobile advertising networks.
This allows ad companies to target consumers with a level of precision that worries consumer privacy advocates. For example, if a mobile advertiser wants to target Latino families with pets in northern Los Angeles, the carrier could probably assemble such a list based on the account and browsing information available only to them.
Wireless Consumer Privacy Under Title II
Under the new ruling, Title II Section 222 requires broadband providers to "protect the confidentiality of proprietary information" of "other telecommunications carriers, equipment manufacturers, and customers." The law was originally written to protect consumers and businesses against AT&T's monopoly on landline services and telephone directories.
If "proprietary information" applies to data such as user account information, browsing records and location data, carriers would be required to protect the data and could not sell it to third parties without the customer's consent. Until now, these protections have been severely lacking. In a talk that took place in Boulder, CO on the 9th, FCC Chairman Tom Wheeler shared a story of an unnamed telecommunications carrier that put sensitive customer information on the web with no encryption or password. Anyone could find a customer's information with just a simple Google search.[1]
Broadband Consumers Finally Get an Ally with Some Clout
Another important but often overlooked feature of the ruling allows consumers to complain about their ISP directly to the FCC. Telecommunications and cable companies have some of the lowest customer approval scores of any industry. Until now, the FCC could only take action if the complaint involved misleading or deceptive claims. Unsatisfied broadband consumers could only take other complaints to the company directly or to advocacy groups with no powers of enforcement. Title II Sections 206-209 and 216-217 allow the FCC to investigate complaints and take action if necessary.
Even though the ruling passed 3 to 2, this isn't the end of the net neutrality debate. The FCC vote was divided on party lines and some politicians are already vowing to fight the regulations. At least one carrier has already promised a lawsuit. If the ruling is challenged, any replacement regulations should keep the consumer protection parts intact.
[1] http://www.twice.com/blog/executive-insight/fcc-chairman-wheeler-justifies-net-neutrality/55968

BVS, Inc. CEO | Author | Speaker | Cyber Security & Wireless Expert
at
Scott Schober LLC
Scott Schober has presented extensively at cybersecurity conferences for banking, transportation, construction, telecommunications and law enforcement industries. He has designed and overseen the development of dozens of wireless test and security products used to enforce a "no cell phone policy" in correctional, law enforcement, and secured government facilities. Scott is regularly interviewed for leading national publications and major network television networks and news programs including Fox, Bloomberg, Good Morning America, CNN, MSNBC, CGTN and many more. He is the author of 'Hacked Again', a book ("original hacker's dictionary for small business owners" according to Forbes Magazine) he wrote after being hacked himself in order to help others learn from his own security missteps.

Latest posts by Scott Schober (see all)