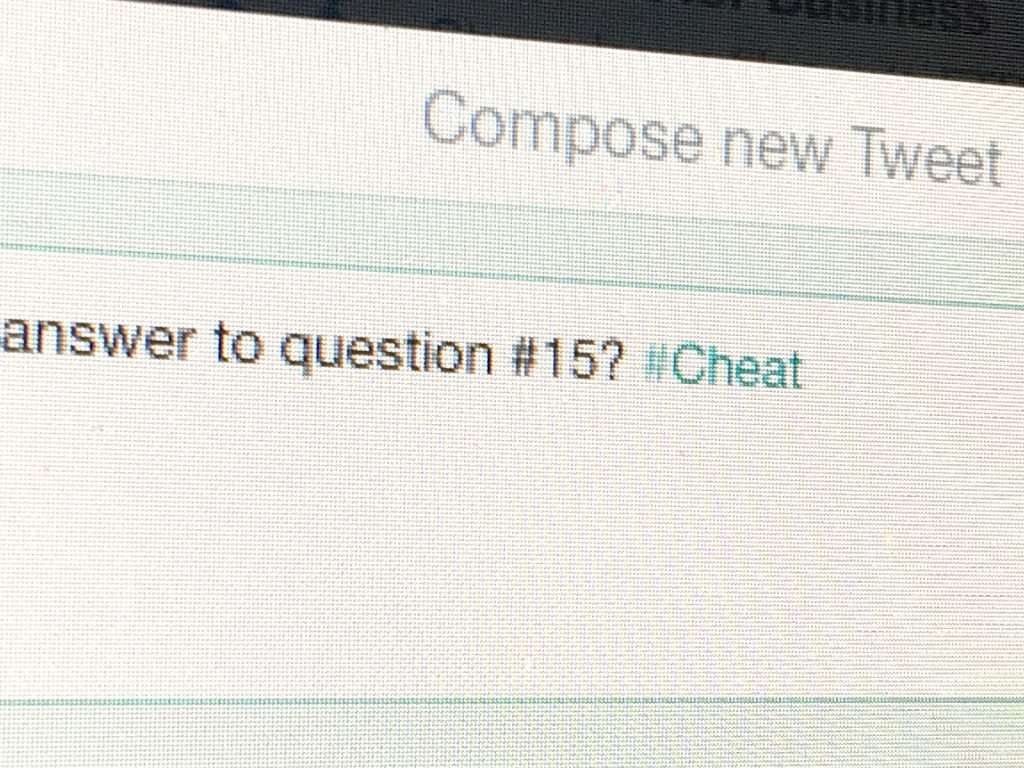 Back in the days before the Internet, ethically-challenged students could make a quick buck by selling copied test questions to other students who still needed to take the test. Now students are trading copied tests on the Internet using social media instead of in the hallways.
In the old days, most tests were not standardized so students in one district might take a totally different test than students just a few miles away. The few standardized tests such as the ACT and SAT were given to almost all students within just a few days.
Tests are copyrighted material, and testing companies monitor social media services like Facebook and Twitter using automated software. The software scans user comments, looking for keywords or trigger phrases. Scanning social media for advanced tests such as college admittance and professional licensing exams has been going on for a long time, but social media monitoring for K-12 tests is fairly new.
Adoption of Common Core standards has led to an increase in the number of standardized tests, and changes to the school schedule in some areas has lengthened the testing window significantly. Students in one state might be taking the same test as students in a different state with as much as a month between them. If a student who took the test early shares information about the contents and material it covers, students who take the test later have an unfair advantage.
Test Security and Privacy Concerns
Last month the test publishing company Pearson came under fire for deleting a New Jersey student's tweet regarding a question on a Common Core test. Pearson also informed the New Jersey Department of Education (DOE), which then contacted the superintendent asking school staff to discipline the student. Parents and Common Core critics blasted the test publisher and the New Jersey DOE, accusing them of spying on students and invading their privacy.
Originally an unnamed state DOE employee indicated the deleted tweet included a link to a picture of the test, but that wasn't the case. The student's message did not compromise the test contents.
Pearson issued a statement defending their actions, though they did change their policies regarding matching online accounts to students. Pearson had been matching the names to school rosters, now they are giving the names to the state DOE.
Smartphones, Social Media and Test Security
Even though a cell phone was not involved in this particular incident, they do pose a significant threat to testing integrity. Students use them to cheat by looking up answers, and most smartphones come with social media apps built right in. A few snaps with a smartphone camera can compromise the entire test. Berkeley Varitronics Systems offers tools educators can use to detect and locate cell phones being used in the classroom or before they even get that far. Contact us for more information about maintaining the integrity of your testing environment.

Latest posts by Scott Schober
(see all)