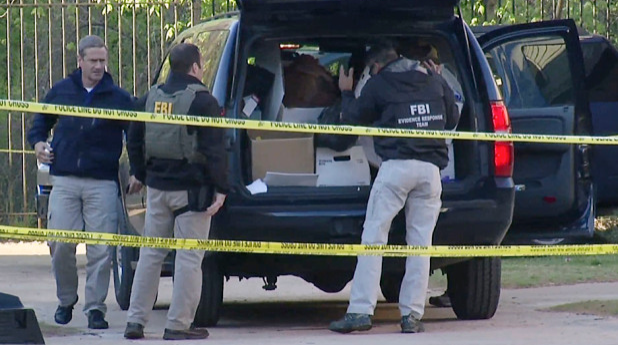 It seems every week there's a story in the news about the number of cell phones confiscated from prison inmates. A recent incident in the American south provides a dramatic illustration why correctional facilities cannot afford to allow this problem to continue.
In 2012, a North Carolina gang member with a long history of violent felonies named Kelvin Melton received a life sentence for ordering the shooting of his ex-girlfriend's new boyfriend. Melton swore revenge and in March 2014, he acted.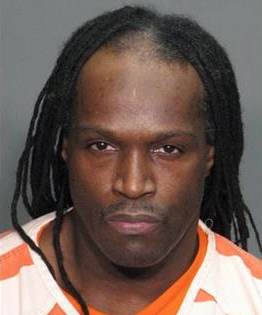 Melton was on maximum control status at Polk County Correctional Facility, but somehow managed to get a cell phone. He contacted accomplices from inside the prison and tried to arrange for the kidnapping of a family member of the court-appointed attorney who defended him at trial. For unknown reasons the plan was called off, but sometime in late March or early April he contacted the accomplices and told them to change targets to the Wake County Assistant District Attorney.
The kidnappers looked up the information online but somehow got the address for Frank Arthur Janssen, the father of the prosecutor who sent him to jail. On April 5th, a team of kidnappers travelled from Atlanta to the Raleigh area of North Carolina, with Melton calling them several times during the trip to give instructions.
When Janssen answered a knock on the door, they forced their way inside and immobilized him with a stun gun. They put him in handcuffs, pistol whipped him many times and brought him back to Atlanta in a rental car.
On Monday, April 7th Jenssen's wife Christie received a text message threatening to send him home in "six boxes" if she contacted authorities. Early on April 9th, she received a picture message with a photo of him tied to a chair and a threat to start torturing him the next day.
Later that night, Melton received a text message from the kidnappers confirming they had a shovel, a car and a spot to dispose of the body. He immediately called them back with instructions to kill Jenssen if his demands were not met or they lost contact with him for more than three days.
By that night, the authorities had determined Melton was orchestrating the kidnapping from behind the bars. When correctional officers entered his cell, he tried to destroy the phone by smashing it. Fortunately, the authorities were able to locate of the apartment were the kidnappers were holding Jenssen. Just before midnight on the 9th they stormed the apartment and rescued him unharmed. Three suspects were picked up later in a Tahoe with a gun, two shovels and a pick.
In the week before the kidnappers were caught, Melton was in regular contact via cell phone. He made at least 123 calls or text messages to his accomplices. Unmonitored communication by inmates presents a serious threat to the general public, court employees and their families. Correctional facilities must do everything they can to keep cell phones out of the hands of dangerous criminals.
BVS offers a full line of cell phone detection equipment that helps correctional staff sniff out contraband phones no matter where they hide, at a cost much lower than other detection methods. Contact us today for a solution that fits your facility.
References:
http://news.nationalpost.com/2014/04/23/i-will-start-torchering-gang-kidnapped-wrong-person-in-plot-directed-from-behind-bars-police-say/
http://www.hngn.com/articles/28644/20140411/fbi-news-fbi-update-fbi-rescues-kidnapping-victim-north-carolina-man-kidnapped-frank-arthur-janssen-frank-arthur-janssen-update-wake-forest-man-kidnapped.htm
http://bigstory.ap.org/article/fbi-team-has-rescued-nc-kidnap-victim-atlanta

Latest posts by Scott Schober
(see all)