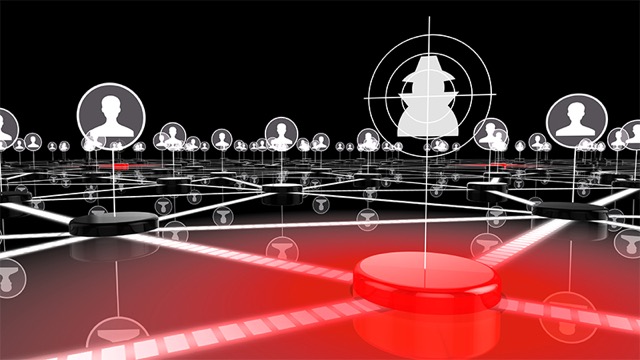 With 2017 fast approaching we're seeing many predictions lists, including cybersecurity predictions. I had the privilege of getting a firsthand look at predictions from leading cybersecurity experts. One of the most striking ones in my opinion came from Tyler Carbone, COO at Terbium Labs when he declared that the security versus convenience debate will enter the public eye in 2017. We all are probably guilty of taking the convenience route while pacifying ourselves that this one time would not affect us. Unfortunately, cyber criminals only need that one time. Having the same password across multiple applications, or passwords with our pet name and 123 at the end to fulfill the numerical requirement, or no password at all on our devices are shortcuts that we simply must avoid. In today's world security and convenience can never be playmates. Here are the predictions that intrigued me:
1. "We will see the proliferation of the Internet of Things as a tool to cause disruptions and attacks on critical infrastructure. More cyber attacks will become crimes that result in physical harm." – Michael Goedeker, CEO and Founder HAKDEFNET and Security Researcher
2. "Private sector companies will increasingly participate in military style 'wargames' to test the readiness of their cybersecurity organizations." – Bob Stasio, CISSP Senior Product Manager i2 Enterprise Insight Analysis
3. "The security versus convenience debate will enter the public eye as high-profile companies suffer incidents that could have been prevented with two-factor or strong passwords." – Tyler Carbone, COO at Terbium Labs
4. "New cognitive behavior tracking capabilities will help reduce elevated privilege abuse and insider threat." – Shahid Shah, CEO at Netspective Communications
5. "Zero-day exploit value on the dark web will far exceed the amount that companies are willing to pay for 'bug bounties' due to the overall value of data amassed." – Scott N. Schober, CEO Berkeley Varitronics Systems, Inc. and Author Hacked Again
With all that transpired this year with attacks across industries my hope is that we're continually learning, collaborating more and honing our skills to stay ahead of cyber criminals. Bob Stasio dubbed 2017 the year of "the hunt analysis". I hope Bob is right. See the full list of predictions below:
What are your cybersecurity predictions for 2017? Let us know in the comments
GTM Lead, Big Data IBM Software | Information Management
at
IBM
Natasha Bishop is the digital marketing lead for Saferplanet, IBM. Natasha has extensive experience in digital marketing, go-to-market strategy, program management, execution and demand generation. She has a passion for uncovering and engaging expert thought leadership across various industries particularly cybersecurity to better understand market challenges and best practices.
Latest posts by Natasha Bishop (see all)