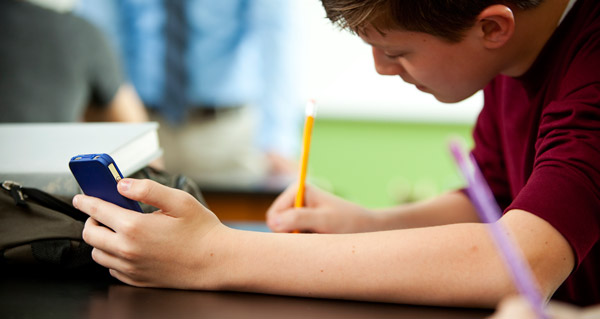 As long as there have been tests in school there has been the temptation to cheat, and the pressure on students to perform has never been greater. Until recently, students were limited to writing the answers down or whispering to classmates. With the explosion of mobile devices students have found a new way of cheating the system that's right in their pocket.
Any cell phone presents opportunities for cheating. Regular phones have cameras and text messaging abilities that allow students to contact others. A student with a smartphone has all the resources of the Internet at their disposal.
Faking The Grade: Classroom Cheaters was originally produced for CBC and rebroadcast on CNBC for American TV.
Cell Phones and Teenage Students
Cell phones are nearly ubiquitous among the student population. According to a 2013 report by PewResearch, 78% of teens own a cell phone, and 47% of those devices are smartphones. The percentage of teenage smartphone owners is also rising. In 2011 only 23% of teens owned a smartphone, in 2013 that number rose to 37%. The report found 74% of respondents aged 12-17 used the Internet on mobile devices at least occasionally.
The availability of phones and the pressure to perform add up to a temptation that is irresistible for some. A 2009 survey by CommonSense Media found 35% of students admitted they were using cell phones to cheat in class.
While some schools have attempted to cope by de-emphasizing test results and placing more emphasis on learning, testing is still an important part of student evaluation. Even tests most students find easy present a temptation to cheat. In 2012, 69 students were disciplined at the prestigious Stuyvesant High School in NYC for using cell phones to cheat on subjects that almost every student in the school passes.
Dealing with Cell Phones in the Classroom
The CommonSense Media report found 69% of schools had anti-cell phone policies, but more than half of the kids ignored them. Most schools require students to have their cell phone off during class, and some teachers even confiscate phones during tests. However, in most classrooms teachers must watch over dozens of students and the phones are small and easy to hide. Now teachers have a secret weapon in the fight for honest test scores.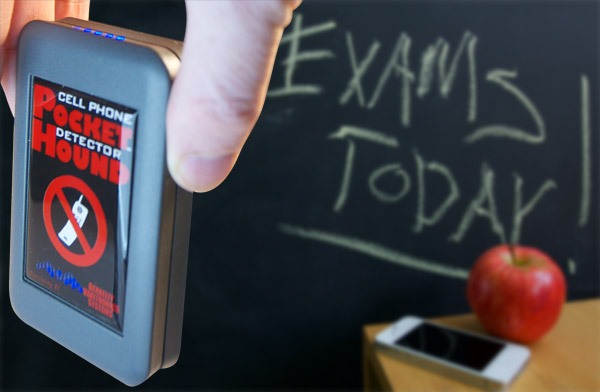 The BVS PocketHound is a portable cell phone detector that helps teachers find cheaters by sniffing out cell phones. It can detect activity from any phone on any carrier in North America. When a student sends or receives a text or access the Internet, the PocketHound can detect the wireless signal and alert the instructor with a silent vibration. Signal strength indicator lights on the unit help the operator zero in on the source. At approximately $500 with package discounts available, the PocketHound is within reach of any school district that wants to put the bite on cheating students using cell phones.
References:
PewResearch: Teens and Technology 2013
CommonSense Media: Cheating Goes Hi-Tech
New York Times: At Top School, Cheating Voids 70 Pupils' Tests

Latest posts by Scott Schober
(see all)